Digital Smart Handle Smart Intego
Intelligent door surveillance with DoorMonitoring.
In its DoorMonitoring design, SmartIntego SmartHandle becomes one of the mostcompact door monitoring systems in the world. Three integrated sensors – in the fastening screw, the deadbolt contact and the inside handle – check the door status and forward it to the access control system in real time. Security-critical information such as 'Door open' (01), 'Door closed' (02), 'Door lock secured' (03) or 'Not locked' are reliably transmitted to the control centre.
Even exceeded time limits (04) on an open door or a forced intrusion are detected and reported. The double locking in the locking device satisfy insurance requirements completely. As with all SmartIntego SmartHandles, the DoorMonitoring version can be installed in minutes without any drilling or wiring to the door. There is even no need to replace the existing locks.

A: Bolt contact
B: Fastening screw
C: Inside handle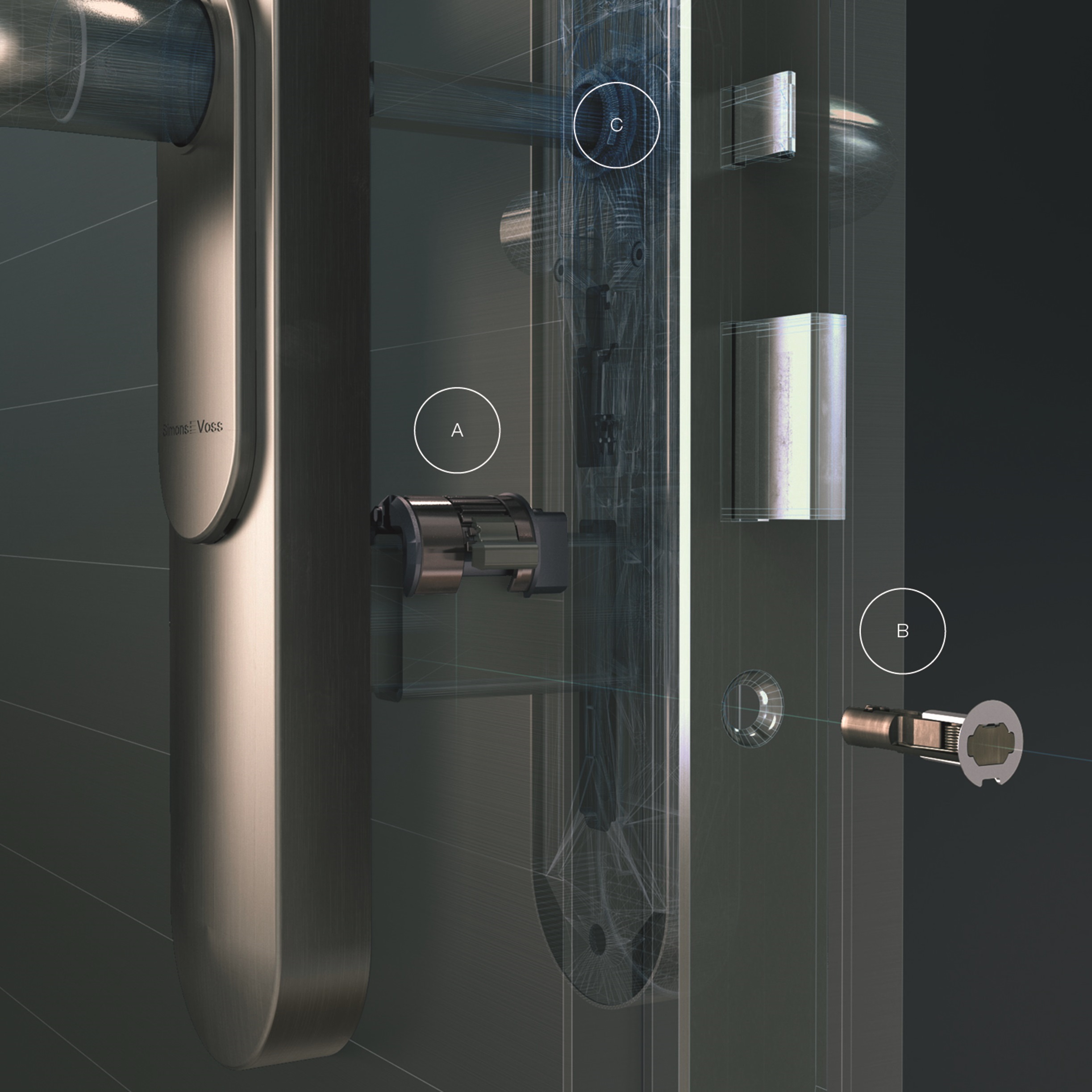 Documents in other languages